This year was the third annual Romancing the Capital event, organized by Eve Langlais.
It was held at a great time for us, since July and August are months our meetings and workshops are on summer hiatus, so it was nice to have an event where we got to see each other.
RTC is more than that though. It's a huge event with authors from all over North America and abroad. There is a range of workshops and panels ranging from craft workshops to Barbie dress-up contests, so attendees could pick and choose how much they wanted to learn or just kick back and have fun.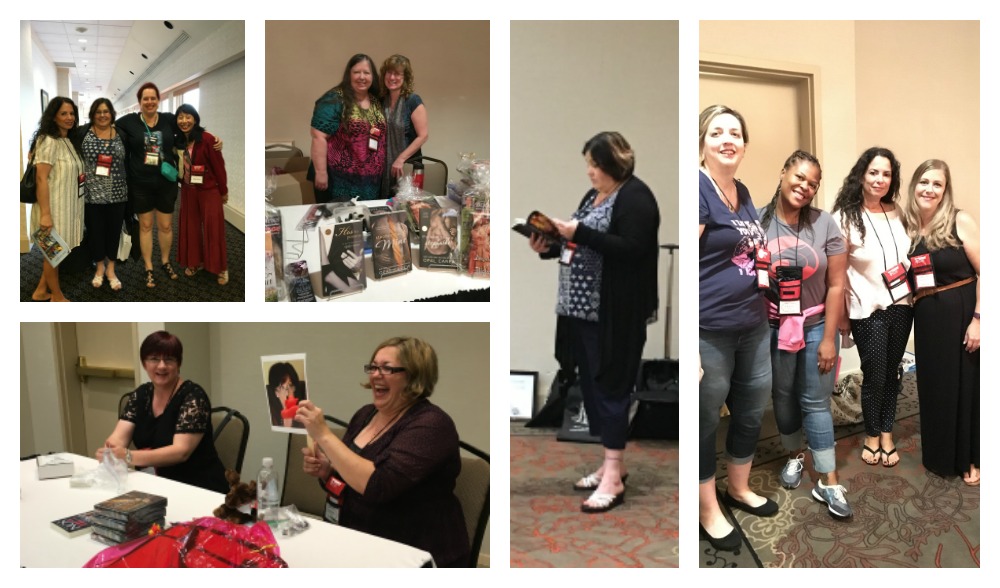 Workshops and panels that included ORWA authors included:
Highway to Hell (Eve Langlais)
Hot Cover Bingo (Eve Langlais)
Alien Abduction Party (Eve Langlais)
Stalk an Author Trivia (Eve Langlais)
Wanna Pet My Dragon? (Eve Langlais)
Bad Boy Athletes & Bikers (Opal Carew)
Authors and their Crazy Ideas (Anne Lange)
The Vice is Right (Sharon Page and Opal Crew)
Romance That Goes Back in Time (Sharon Page)
Goat Yoga with Pasteries and Coffee (Anne Lange)
Registration lounge and badge decorating (Lucy Fargo)
It's Too Early for This (Carey Decevitio and Lucy Farago)
Romance to Make You Sweat (Anne Lange & Opal Carew)
Dirty Talk with Opal and Sharon (Sharon Page and Opal Crew)
Monetizing Your Titles: Ebook/Print/Audio/Translations (Eve Langlais)
Saturday afternoon was a huge fair featuring the RTC authors (including ORWA's Eve Langlais, Carey Decevito, Mandy Rosko, Anne Lange, Opal Carew, Sharon Page, and Lucy Farago) was held from 2pm-4pm. It was free to the public, so a huge crowd of RTC attendees and others poured in to buy lots of books!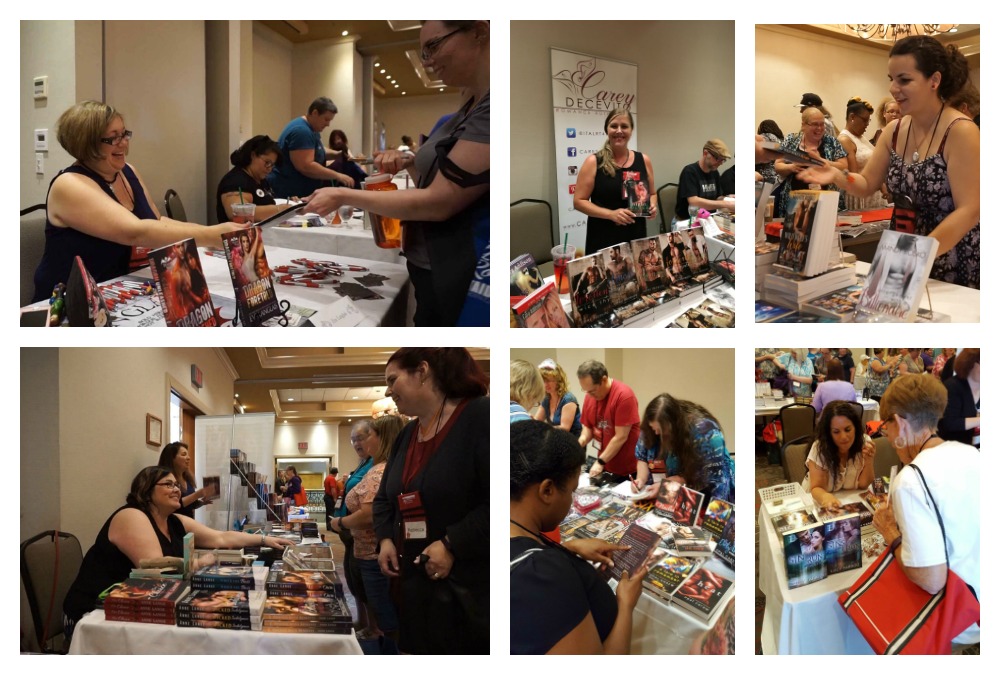 We're so grateful to Eve for putting on such an awesome event, and we can't wait till next year!