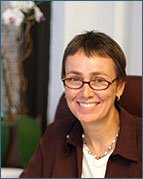 With a background in theater, film, and painting, Stephany Evans began agenting in 1990 with Sandra Martin/Paraview. In 1992, she formed her own agency while serving as editor for alternative health, healing, and personal growth magazine, Free Spirit. Stephany is the ghost author of five published books, in the areas of memoir and spirituality. In fiction, her core interest is in stories with a strong and interesting female protagonist, both literary and upmarket commercial – including chick lit, romance, mystery, and light suspense.
FinePrint Literary Management is a full-service literary agency based in New York and representing both fiction and non-fiction for adults and young adults. The agency welcomes a wide range of fiction, both literary and commercial, including thrillers, mysteries, fantasy, women's, romance, chick lit, YA and middle grade readers.
Stephany will be taking pitches for completed manuscripts from paid-up ORWA members. Contact the workshop coordinator for details.
September 12, 2010 at 2pm