In December 1843, Charles Dickens published a little story that became a sensation. In it, a misanthropist misery turns into a philanthropic optimist… overnight. Bring a pen and paper to do some interactive exercises that will help you pull off one of the most difficult parts of your own story with style. Teresa Morgan is a multi-published local Ottawa author of hot contemporary sheikh romances.
This workshop will cover the basics of BDSM for writers, including discussion of the three basics of BDSM (bondage and discipline, D/s and S/M). Opal Carew will talk about things like why BDSM is popular in erotic romance fiction, a bit about the psychology, and how to incorporate BDSM into your writing through characters' issues, as part of the story conflict, et cetera, including examples.
Ann Archer, program manager of content services at the Ottawa Public Library will be presenting on placement within libraries, clarifying the selection process, the changing world of e-book sales and how authors, both traditionally published and self-published, can best position their books with library vendors for catalogue inclusion.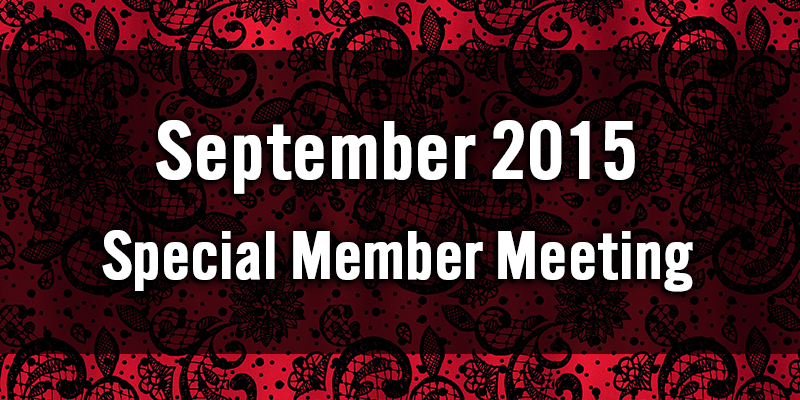 September 2015: Member's-only meeting
September's meeting will consist of discussion of various business items facing the chapter. The meeting will be held at Ben Franklin Place, 101 Centerpointe Drive, room 1A, opposite the library.
Talking the Talk: Higgins on Dialogue: What your characters say and don't say is a key element of your book. New York Times bestselling author Kristan Higgins breaks down the many elements of dialogue and gives examples from memorable books and movies and discusses what works and what doesn't and why.
This workshop offers the unique perspective of the relationship from the point of view of the author as well as the assistant and will be presented in a panel format with time dedicated to Q&A.; Speakers plan to respond to the specific concerns of the attendees and spend a portion of the workshop answering questions.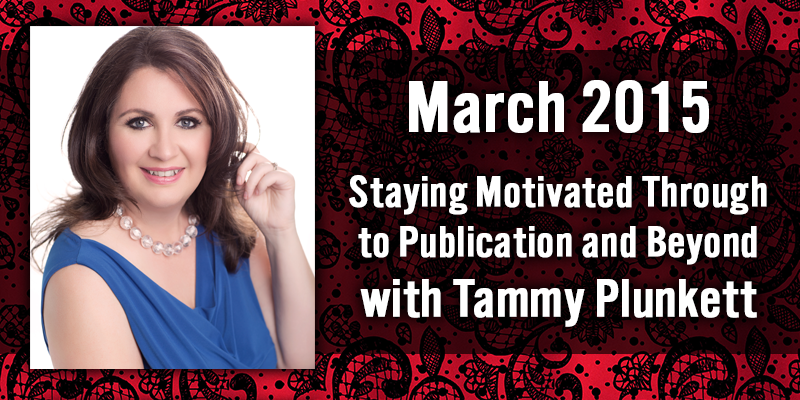 March 2015: Staying Motivated Through to Publication and Beyond
Let's face it, writing a book and getting it published can be a long, hard, and bumpy road. How do you stay motivated and keep your writing spirits up? Tammy Plunkett, professional coach and author of Being Human, will share the neuroscience secrets to setting big goals and the practical, everyday tips to achieving them.
The Plot and Sub-Plots Connection (10:00 – 12:00) & Writing Sex and Writing it Well (2:00 – 4:00).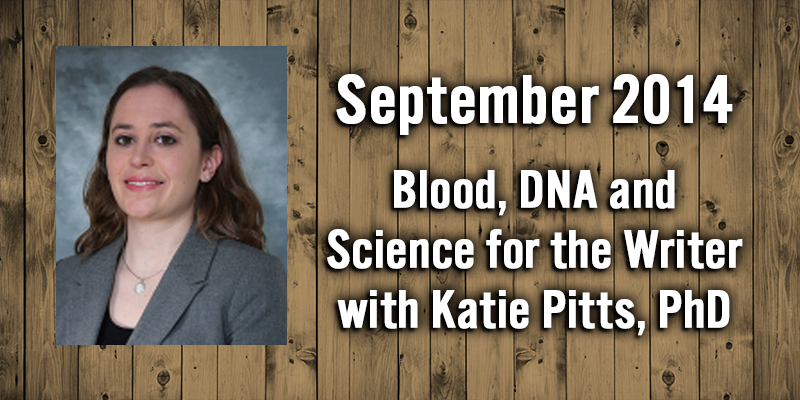 September 2014: Blood, DNA and Science for the Writer with Katie Pitts, PhD
You've watched police procedural and legal dramas on TV, and now you want to spice up your novel with accurate crime investigation details. Or maybe your hero/heroine is a scientist working in a lab. There's a wealth of information and misinformation on the internet, but where do you start?
Jessica Faust of BookEnds, LLC will present a two-hour workshop open to the public free of charge. Learn how to find an agent, how to write a query, how to get published, and what an agent can do for you in today's changing publishing environment. The presentation will be followed by an open pitch session for those interested.
A supportive group of authors will be sitting together for a practice session on pitching in advance of our workshop with literary agent Jessica Faust. Come present your pitch in a collaborative and safe environment with local authors having a range of experience. Local authors experienced with pitching will be on hand for critiques and pointers.
This interactive craft workshop will help you describe what your characters want, the stakes, and what's stopping them from reaching their goals. In an exercise using a simple template, you'll identify your hero and heroine's internal and external goals, motivations, consequences/stakes, and conflict (GMCC).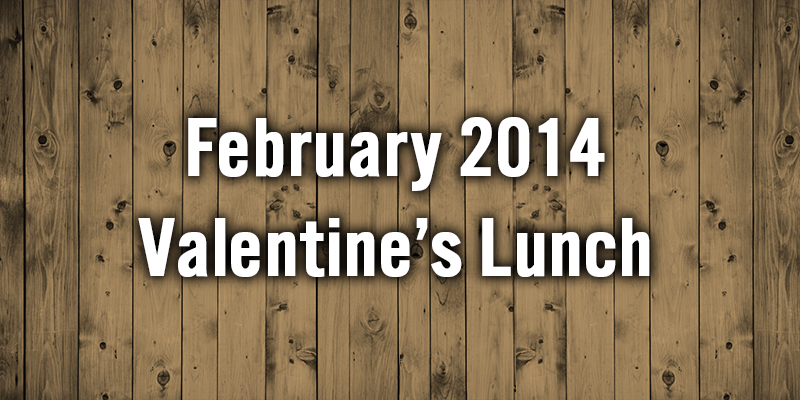 February 2014: Valentine's Lunch
Our annual Valentine's lunch will be held at Biagio's, 1394 Richmond Road,Ottawa, Ontario this year. Cost is $35 per person (chapter members and invited guests). You must reserve your spot and pay for your lunch at least two weeks prior to the event.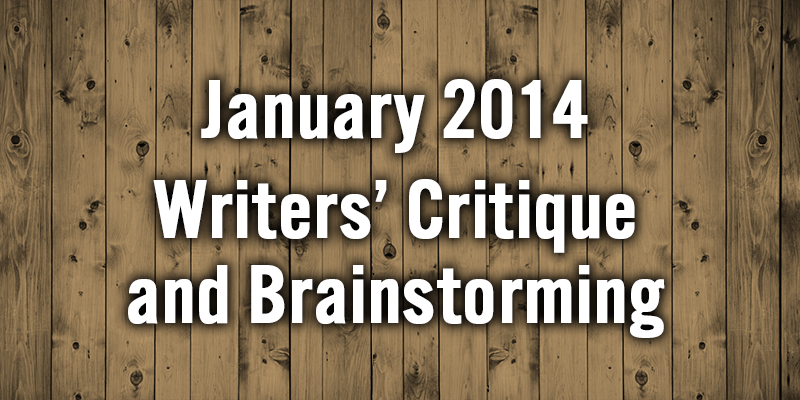 January 2014: Writers' Critique and Brainstorming
Have you painted your hero into a corner and can't figure out how to him get out? Does the story brewing in your head not look the same on paper? Are you wondering if your story is ready to be published and want impartial opinions from your peers? If you answered yes to any of these questions, you're not alone. Bring the first ten pages of your manuscript, or your synopsis, or your story concept and let's figure it out together. Writers who have been there and done that and others who may have only gotten the tee shirt come together to help each other out.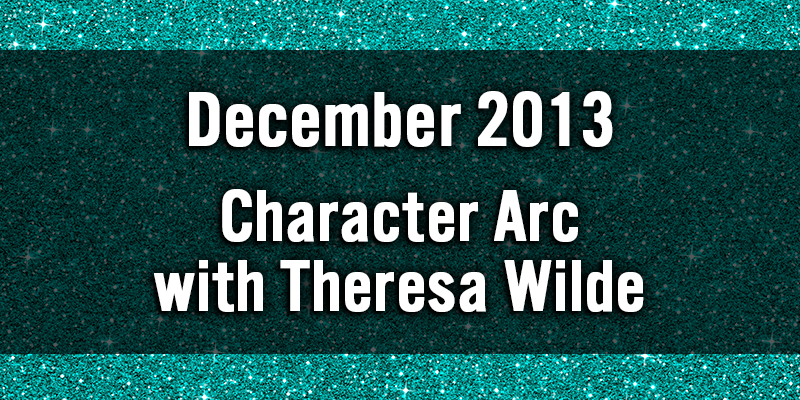 December 2013: Christmas social & Character Arc with Theresa Wilde
Members only. Members are invited to celebrate the holidays together with a potluck. See chatloop for further information.
 Applying everything she had learned about fiction writing to non-fiction writing, enabled Candice to go from office admin (which she hated) to writing for a living (which she loved). Now Candice will share with ORWA the many things she's learned writing non-fiction on tight deadlines for multiple publications and editors that can also be applied to fiction writing.
Deborah will be presenting an extended afternoon workshop to ORWA, with two sessions covering a broad range of information from the business side of writing. Her first session entitled the 'the buffet of publishing options' will cover single title and category print publishers, digital publishers and a number of alternative publishing options. She will also discuss the 'path to publication' and 'production and payment timelines.
What do you do when your editor gives you the bad news: your heroine is unsympathetic, your hero isn't dark enough, and the last half of your book has gone completely off the rails? What you do is revise your book. But what if you need to do it in two months? Or you've decided to self-publish–how do you know your book is at its best? USA Today Bestselling author Sharon Page will reveal techniques to make revisions efficient.
While several traditional publishers and bookstores have closed their doors, you have new opportunities to publish your book in print and digital formats. Successful traditionally- and self-published authors will describe the pros and cons of getting your book published by a traditional publisher versus using a self-publishing platform offered by Amazon Kindle Direct, Kobo, Smashwords, and now big New York-based publishers.
Ever find yourself frustrated trying to plot out a bar fight or an escape? Do you want to inject realism into your hero and heroine's fighting actions? Dave LeGallez and Rick Lutes have both earned black belts, competed in martial arts tournaments and taught students. Now they're coming to ORWA to share with us.
The writer's job doesn't end when our masterpieces are posted on Amazon or sold to a publisher. Unfortunately, that's just the beginning. We must then find ways to make readers aware that our books exist, coax them into investigating the contents, then entice them to make the purchase. This workshop provides marketing and promotion tips, including embracing Internet tools (yes, the Internet is our friend) to support a worthy cause–selling more books.
So, you have an amazing seed for a story. How do you discover if it will blossom into a short story, novella or a full-blown novel? What might that story look like? Have you ever started writing only to peter out after the first three chapters? If you've got a seed that you haven't been able to grow into an amazing story, this Story Structure workshop might be for you.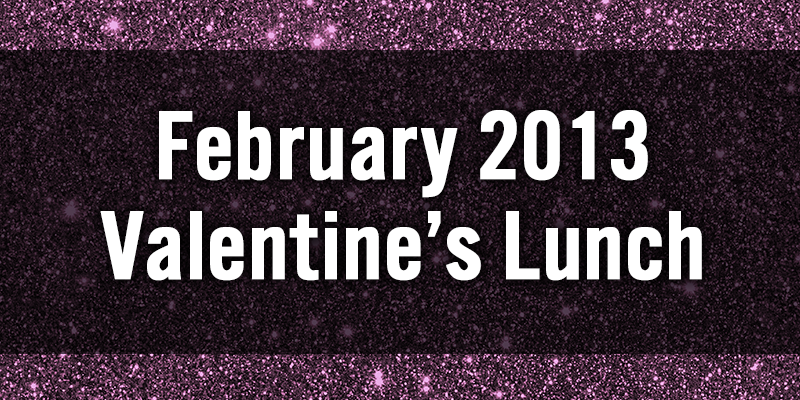 February 2013: Valentine's Lunch
ORWA celebrates our members with a lunch and awards ceremony. This year's theme is PASSION.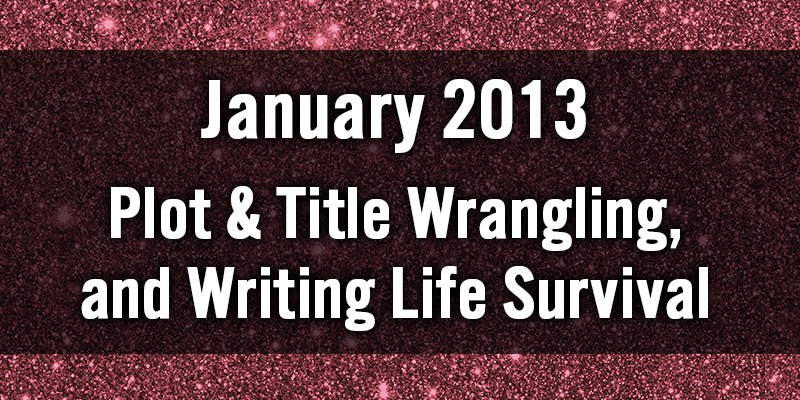 January 2013: Plot & Title Wrangling, and Writing Life Survival
In this interactive workshop we'll be dividing into small groups to help each other find solutions to problems–anything from a plot problem to brainstorming titles to discussing the writing life. Participants are asked to bring their biggest issue–what's stopping you from making progress right now? Put the power of ORWA to work on your problems so you'll leave feeling confident with a strategy to move forward.
EFT Workshop: Tap away anxiety and self-limiting beliefs that block attainment of your writing goals with Madeline McBride. Madeline McBride will teach you to apply the Emotional Freedom Technique (EFT). This "hands-on" healing modality involves tapping on your own acupressure points.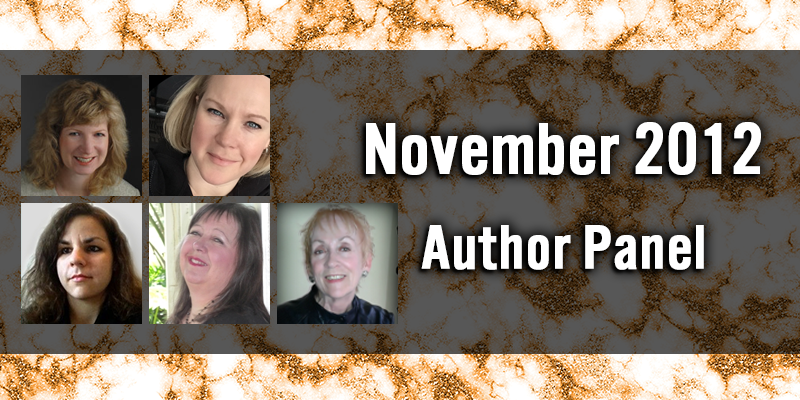 November 2012: ORWA Author Panel
Roxanne St. Claire is a New York Times bestselling author of thirty novels of romance and suspense. This workshop is suitable for writers of all genres and levels. Proudly co-sponsored by the Ottawa Romance Writers' Association and the Ottawa Public Library.
Whether you're traditionally published or an indie author, virtual book tours have become the norm in our increasingly tech-oriented world. But where do you start? How do you find (and approach) potential hosts? Do you do-it-yourself or hire an organizer? How long should you do? And what the heck are you going to talk about on all those stops?!?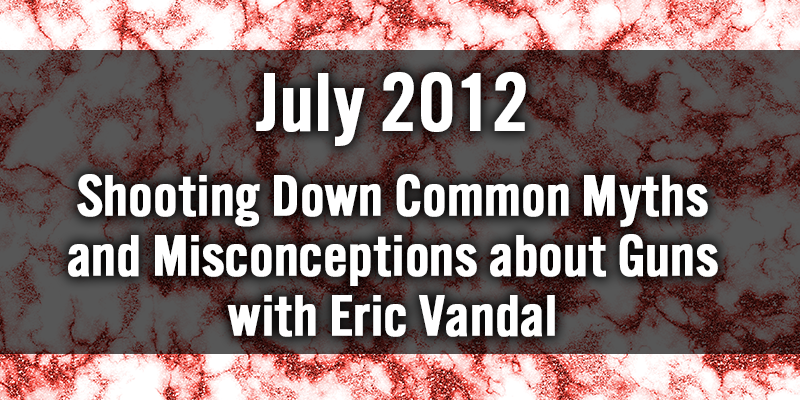 July 2012: Shooting Down Common Myths and Misconceptions about Guns
Eric Vandal of Fit 2 Shoot talks about his top pet peeves of what Hollywood gets wrong and what you should know to keep gun scenes on target. He will review basics of how guns work and explain how to choose the perfect gun for your character. This will be a very hands-on session. You can't write about a gun if you have never picked one up.
Steve Roberts is very well known in the criminal investigation community and often consults and instructs concerning police procedures with agencies in the U.S. He will be talking about homicides, but from the angle of what the L/D (that's Lieutenant Detective, the person in charge) is thinking from the time the call comes in.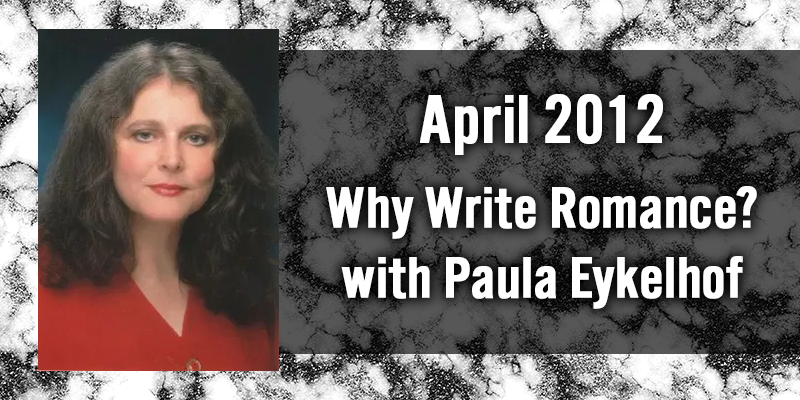 April 2012: Why Write Romance? with Paula Eykelhof
Harlequin/Mira Executive Editor Paula Eykelhof will give her perspective on the romance industry and do a Q and A session afterwards. Ms. Eykelhof will accept pitches for completed manuscripts from ORWA members.
Pitching to agents and editors is part of writing life, no need to hyperventilate over it. We will first hone a synopsis, then we take turns pitching and hearing pitches. If you don't want to pitch, then bring the first three pages of your ms. We will first split into small groups to gently critique synopses or first pages, so bring four copies with you, double spaced.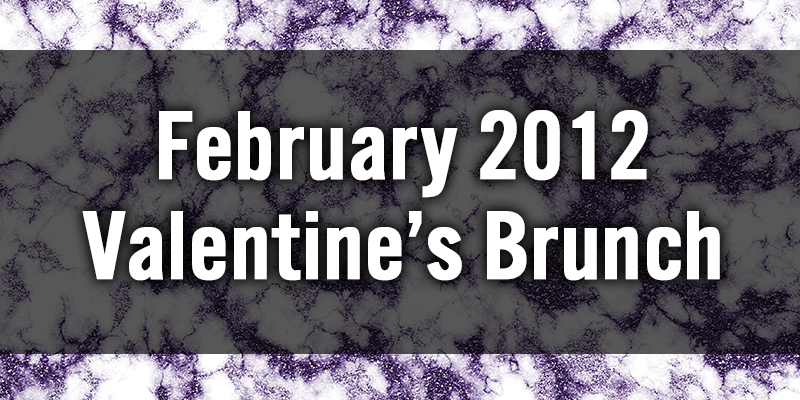 February 2012: Valentine's Brunch
ORWA celebrates our members with a Brunch and awards ceremony at the Loch March Golf & Country Club. This year's theme is FRIENDSHIP and ORWA members may invite a family member or friend to join the fun. The cost is $30 per person and the deadline to RSVP is January 31st. Contact Malena for more information.
Romance writers spend a great deal of time sitting in front of a computer. This has huge implications for our body, mind and spirit. We are hunched over a keyboard, often brushing crumbs off our chest, and we push through an action scene that has our adrenaline pumping as if the gunman were chasing us, or we weep through an emotional scene right along with our characters. But alas, our backside is firmly planted in its seat. What does this do to your body and mind?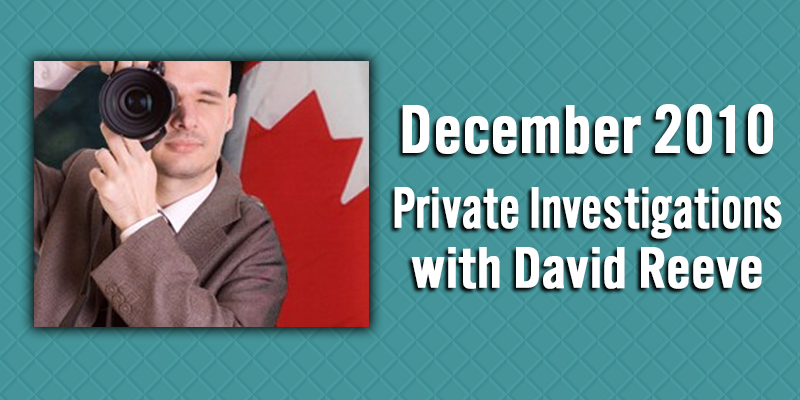 December 2010: Private Investigations 101 with David Reeve
David Reeve, Manager of Investigations at Iron Horse Investigations has been a licensed private investigator for about 15 years. He's going to tell us how TV and the movies get it wrong, some tips and tricks for social engineering information out of people (legally), and he'll answer any questions we have.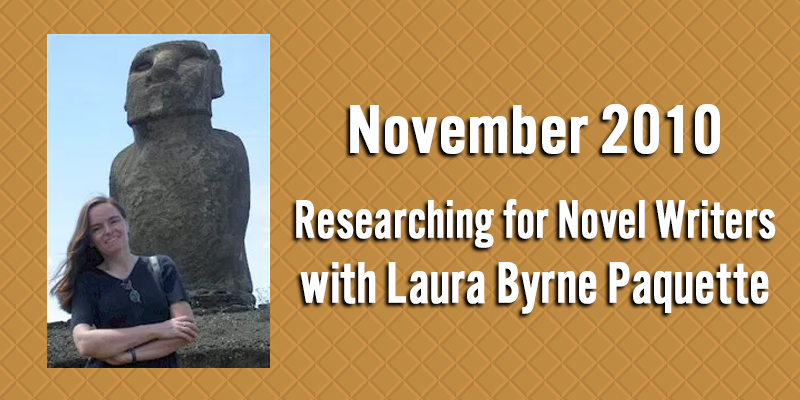 November 2010: Researching for Novel Writers with Laura Byrne Paquette
Author of six Regency romances and three travel and social history books, Laura Byrne Paquette will be showing us the ropes on research.
In this hands-on workshop, you'll learn techniques and exercises to help you improve your story from the ground up. The author of ten books, Sharon Page is the USA Today bestselling author of The Club, published by Bantam Dell and writes erotic romance for Kensington Aphrodisia.
Stephany will be taking pitches for completed manuscripts from paid-up ORWA members. Contact the workshop coordinator for details.
Sherry Lewis will give a full morning of plotting – teaching authors to start from nothing and end up with a fully plotted book. In the afternoon she will cover Scene and Sequel – GMC, conflict and disaster, and how to use scenes to pace your novel. Both workshops are interactive with brainstorming exercises.
Writers write, but we are also in business. Join bestselling author Deborah Cooke (aka Claire Delacroix) for a workshop on how publishing works. Learn how the money works, how to recognize and make the most of opportunity, how to chart your way free of stormy waters, and how to plan for success when you're not in charge of all the variables.
Amanda Bergeron, Editorial Assistant at Avon-Harper Collins, will talk about the romance industry, what Avon's looking for and the editorial process before she opens the session up for questions.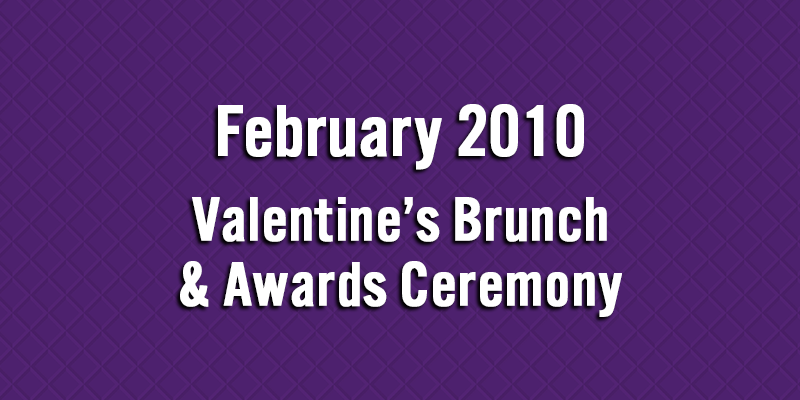 February 2010: Valentine's Brunch
ORWA celebrates our members with a Brunch and awards ceremony. This year's theme is The Silver Liningin recognition of our 25th anniversary.
In this economy the best investment you can make is in your characters. Learn how tomake them deeper, richer, and more fun to be around for you and your readers. After all, that's a lot of words to spend together. Background enrichment, dialogue, and other potent tools will form the basis of this snappy workshop. But prepare to play a bit.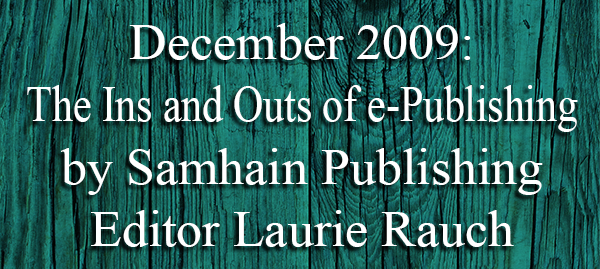 December 2009: The Ins and Outs of e-Publishing by Samhain Publishing Editor Laurie Rauch
Samhain Publishing Editor Laurie Rauch will take us through the Ins and Outs of e-Publishing. Samhain Publishing is open to all genres of romance and erotica, and it is currently acquiring. Founded in 2005, Samhain publishes both e-books and print, and its books can be found at Borders, Barnes & Noble and Chapters. ORWA members will also have the opportunity to pitch to Laurie.
Joanne Rock's workshop, Delivering The Goods: Creating a Believeable Happily-Ever-After, will help you write an ending to remember. Three-time RITA nominee, Joanne Rock is the author of over thirty romances in a variety of subgenres, including medieval historicals and steamy contemporaries.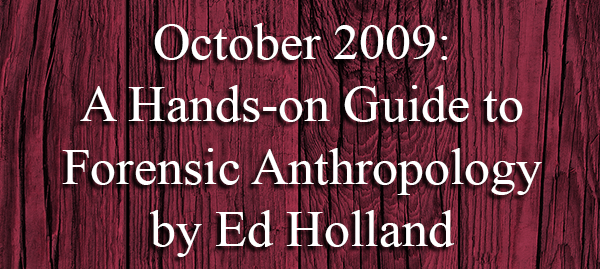 October 2009: A Hands-on Guide to Forensic Anthropology by Ed Holland
Love the TV show Bones? Can't get enough of the books by Kathy Reichs? Then join us for a hands-on forensic anthropology workshop led by John Holland, Chair of Anthropology at John Abbott College, Montreal, QC–and yes, he's bringing bones!
In this interactive workshop, we'll explore techniques for both plotters and pantsers, key points of plotting, methods for adding layers and depth, and cures for an ineffective pace. This workshop will include lecture, discussion, practical exercises, and handouts.